Graphic Design
Graphic Design
Ninety per cent of the information conveyed by the human brain is visual, which means that your company needs robust design to communicate your mission effectively. With 65 per cent of the population categorized as "visual learners," your money will be well invested in creating a visual approach to building your company's image.
The main reason people prefer images and graphics over text is partly because of their speed of understanding. This is an important aspect to consider and one of the main disadvantages of text length.
90% of the information transmitted in the human brain is visual information
A long advertisement, for example, requires the viewer to spend a very long time processing what it is trying to convey. Visual images are processed 60,000 times faster than text based on scientific research. Visuals with powerful visual language can instantly get an idea, sentimental emotion, value, and emotion in less than seconds.
There are a variety of approaches to help you scale and boost your business through intelligently designed design and the proper channels.
Graphic design plays a vital role within the modern marketing environment and creates a competitive advantage for companies. Think of brands whose designs have conquered the world, such as Apple, Tesla and Starbucks.
Graphic design can combine all elements of our brand with the best method we can get. Any business organization can use graphic design to communicate concepts and ideas visually. Even great design can differentiate a small business from a big brand
Every company today needs graphic design services not only to create beautiful marketing materials but also visual design plays a vital role in digital marketing to communicate the message effectively to the target audience.
What is the importance of graphic design in digital marketing?
As a business owner, you cannot imagine running a successful online business without paying attention to digital marketing.
Graphic design helps make a solid first impression
A solid first impression is a must if you want to impact your target audience. A distinctive and impressive graphic design is a strong proof of your business and helps start a solid first impression in the minds of potential customers and also helps in their return.
Build a unique identity for your brand
Graphic design is also a way to create a strong business identity, an essential aspect of your marketing efforts. One of the best examples of a brand identity is your company logo, and the logo is the main link that connects your business to potential customers. This is the reason why a lot of companies want a solid and creative logo. This aspect can be enough to justify the importance of graphic design in your business, right?
Graphic design is a powerful means of communication.
Whether you are a solo entrepreneur or a multi-million dollar company, you have a story you want to tell the world. Graphic design conveys your company's story to the people you want to reach with reports, photos, charts, and illustrations, and it draws attention to your brand's offerings.
We recommend using your imagination and bold when visual design to get your unique design. Don't be afraid to walk away from what your competitors are doing. You should embrace your style's uniqueness, which will help you stand out in a competitive market.
Increase Sales
Good design and planning can help companies gain the insight to increase sales. Compelling visuals, attractive images, effective communication of ideas, increased visibility, and higher credibility drive visitors towards your brand. More traffic will lead to more significant opportunities.
Graphic design that makes you look like a professional
Designing everything related to your company (including packaging, banner flyers, business cards, etc.) is a strong indicator of being a professional. Professional appearance makes your product and even your company and allows you to attract new customers and convince customers who are already loyal to your offers and services.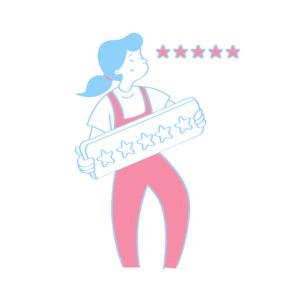 Building trust and credibility
A consistent appearance in your brand image on and off the streets will help build trust and credibility. Your brand image can change and improve. Updating your site may be something you frequently do.
Build your other marketing elements in a consistent relationship with your website and build other marketing collateral so that all aspects of your brand join in.
Apple is the queen of this.
You can quickly identify apple products.
They are simply great try to emulate this type of design your way; if you can't find the skills in your team, then help us soft them
We can help create an effective visualization of your brand with numerous options and a full range of marketing materials.